'4Beaufort completely relieved us of the way to transport to their sales port'
Jim lives in Germany. From his berth in Berlin, he initially tried to sell his Dolman Vlet. When that process was difficult, the American enlisted the help of 4Beaufort. We unburdened him around the transport of his yacht to our sales port in Sneek, where we sold his motorboat in a short time. The German Peter followed Jim's example with his Lauwersmeer Kotter. Find out how 4Beaufort facilitated their yacht transport for a fraction of the selling price.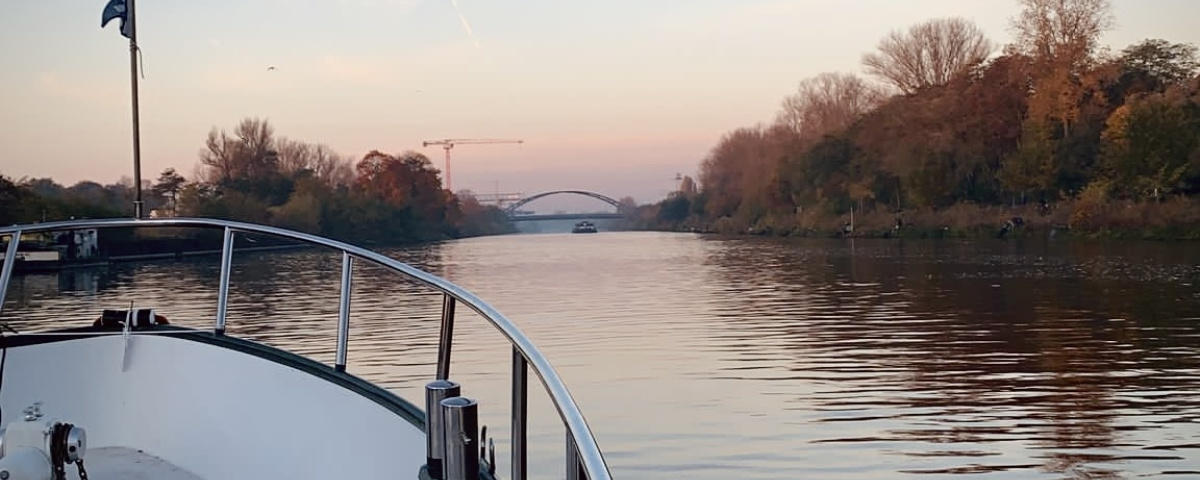 Jim worked in the Netherlands for no less than twenty years. A period in which the American developed a great love for Dutch waters and motor yachts. Especially the classic Vlets charmed him. "In 2003 I bought an 11-metre-long Dolman Vlet from 1976 with aft cabin. For twenty years we experienced water sports happiness on board. But when I saw a Valkvlet at 4Beaufort, I was sold again, just like in 2003."
Sales from the water sports capital of the Netherlands
The purchase was soon completed, but the process of selling was less smooth. "When I talked to Jelle about this, he quickly came up with the idea of selling my yacht from Sneek. As the water sports capital of the Netherlands, he said, that was the place to find a new owner for my yacht. In combination with the service and skills of 4 Beaufort, that idea appealed to me. "
However, the transport of his Dolman Vlet to the sales port in Sneek initially caused him some headaches. "Jelle immediately took away those worries. He was able to unburden us completely, both by road and by water. When Jelle explained how the transport and insurance of it worked, I was immediately convinced. All I had to do was sail my yacht from Berlin a bit over the Havel to the Wrobel shipyard in Henningsdorf."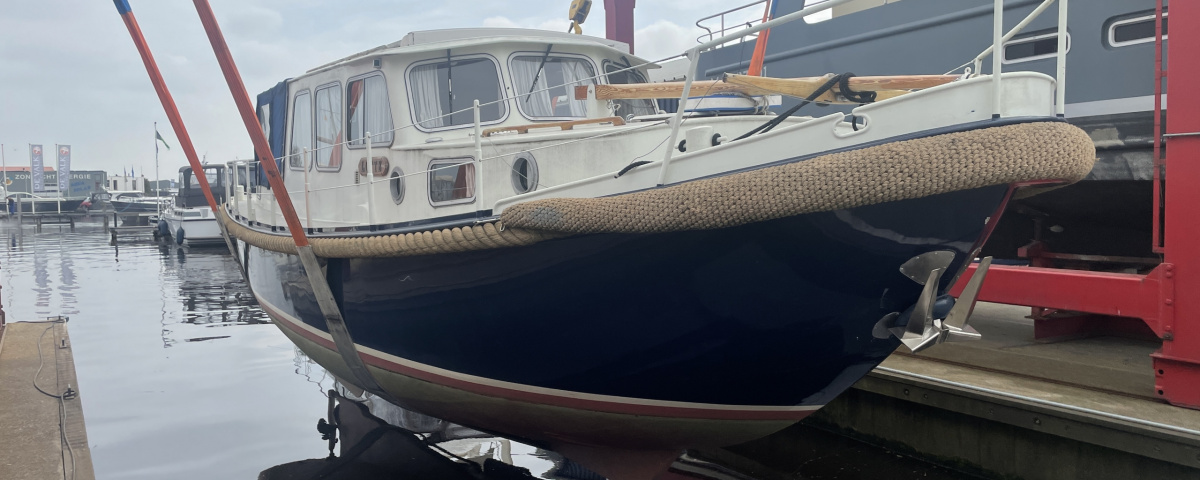 From Berlin to Sneek in eight hours
In practice, this turned out not to be an empty promise. "At Wrobel, 4Beaufort had arranged for the yacht to be hydraulically hoisted out of the water. The truck with trailer of the engaged transport company was already ready on shore. There my Dolman Vlet with knowledge and skills was laid stably. Eight hours later, the boat arrived in Sneek, where Jelle organized the launch. Subsequently, 4Beaufort also coordinated the cleaning and the execution of small work to make the ship ready for sale."
Less than a month later, Jim's Dolman Vlet was already sold! "Jelle knows exactly how to sell a boat in terms of presentation and publicity. I was very happy with the sale price. I had never received that amount in Germany. The final transport costs were only a fraction of the yield. I earned back the costs for transport by selling in Sneek. Confidence was high throughout the transport and sales process. Jelle answered every question, from launch to insurance, quickly and competently."
Selling Lauwersmeer Kotter in country of origin
Peter had just as positive an experience with yacht transport and sales. Convinced by Jim's story, the German immediately decided not to sell from his berth in Werder, near Berlin on the Havel. "I lived and worked in the Netherlands for 22 years. There they have many times more knowledge and appreciation for steel motorboats than in Germany, where they love Bayliners more. In the Netherlands I also developed that love and 18 years ago I bought a 12.5 m Lauwersmeer rondspant Kotter. I really wanted to sell it in the country of its origin. "
Peter also opposed the transport of his yacht to the Netherlands. "With a mass of 20 tonnes, road transport was not an option." 4Beaufort also took away all worries here. "Jelle arranged an experienced inland skipper. He came by train to Werder, where we boarded together. The route was already mapped out in advance. We knew exactly which 30 locks and 50 bridges we encountered and where we could moor to spend the night. The skipper and I took turns behind the wheel. Five o'clock in the morning we started sailing and only around 10.30 pm we stopped at a berth. It was dark in early November half the time. "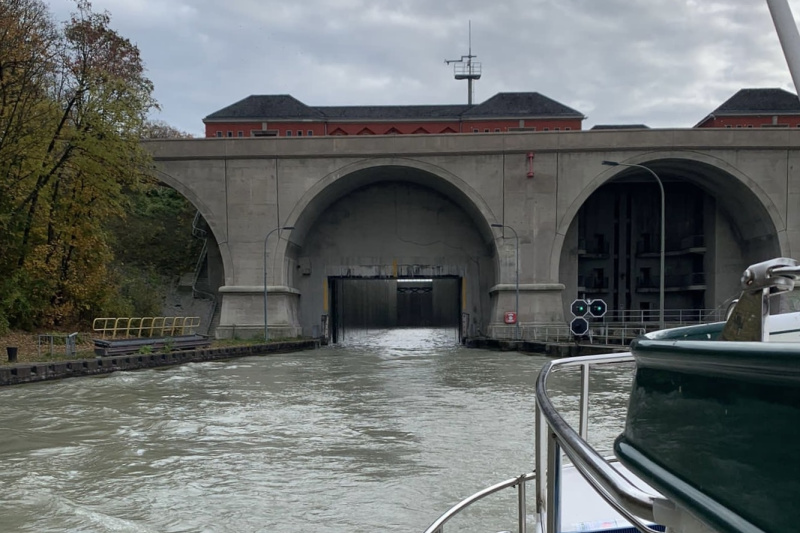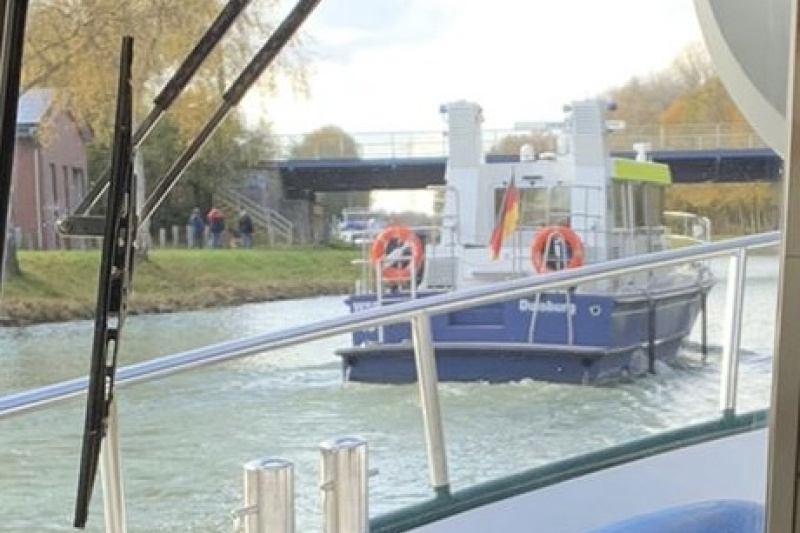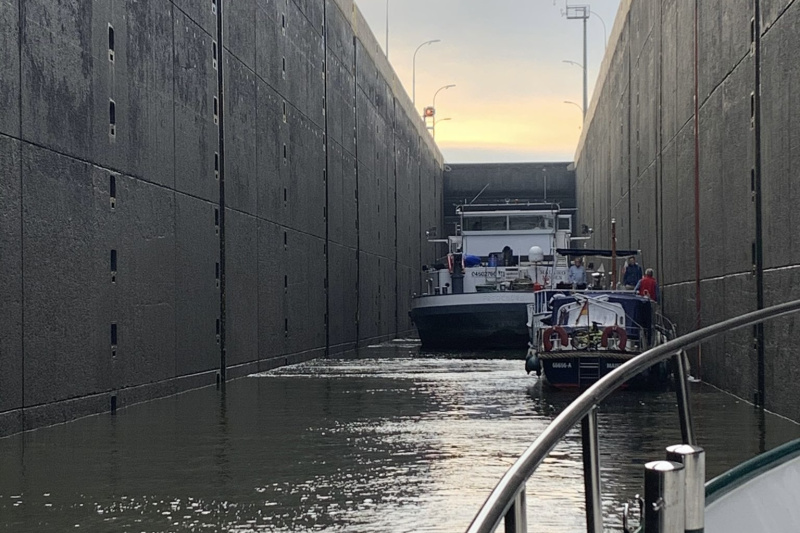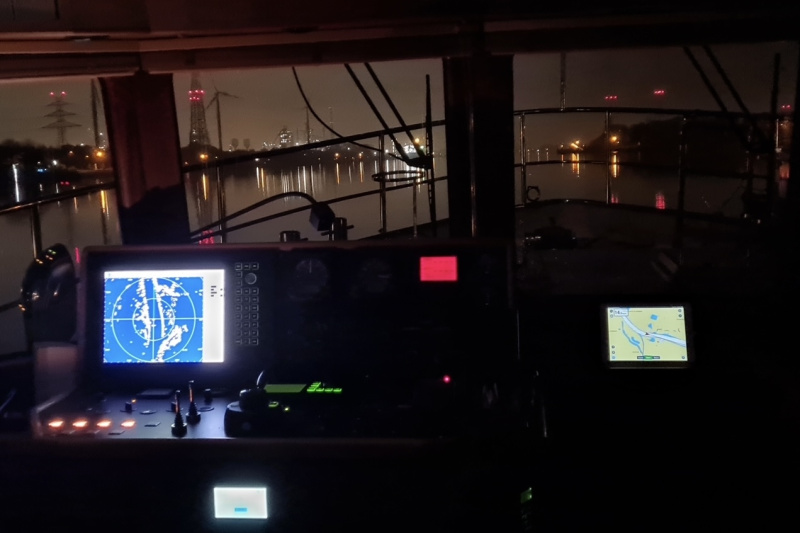 Together with inland skipper round trip
In five days, the duo sailed from Berlin to Sneek. After a day of welcome rest, Jelle drove both Peter and the skipper from Sneek to Huizen. "There was the yacht I bought waiting for me, a 16-metre-long Stentor. I sailed with the skipper to Sneek, where Jelle had cleared a berth next to my Super Lauwersmeer Kotter. This way I could easily take over the entire contents for the return trip to Germany, which I also did with the skipper. This time according to a somewhat less tight schedule in 9 days. The entire transport process was completed in 14 days."
The support of the inland skipper on board was very welcome. "I'm an experienced skipper, but in the dark and in the mist you have to be very focused. Then it is nice to alternate to keep the momentum going 15 to 16 hours a day. Along the way it was just fun. It felt like a flawless adventure, which I never wanted to miss. I have to thank Jelle for that as well. With his preparations and arrangements, Jelle completely unburdened me."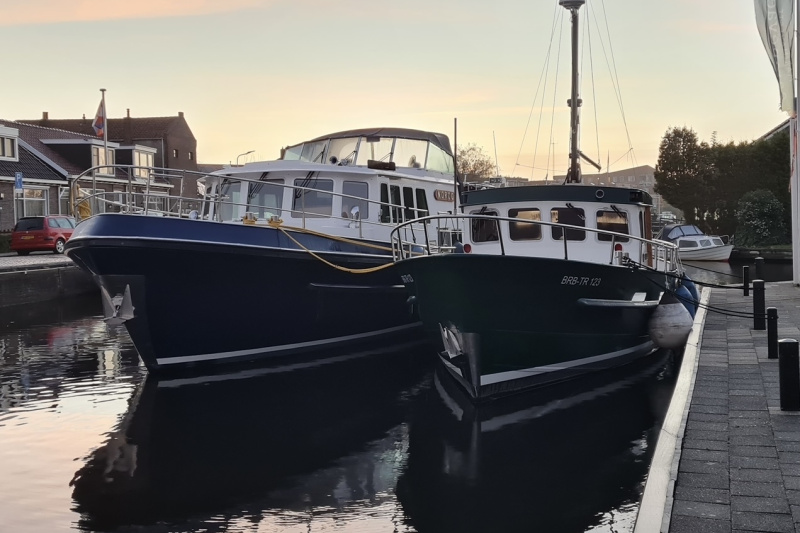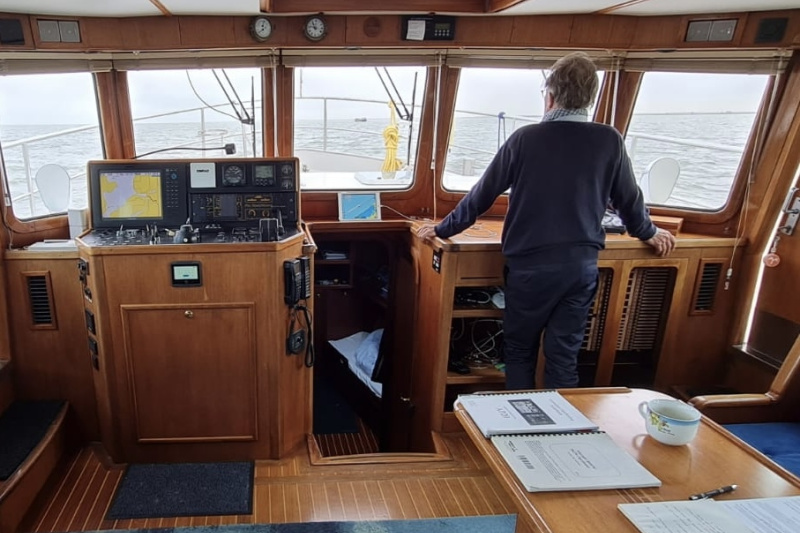 Transport and sales at 4Beaufort in good hands
Three months after arriving in Sneek, the Lauwersmeer Kotter had already been sold. "Jelle also showed his professionalism in that process. I'm very happy that it happened quickly. Because owning two boats at the same time costs quite a bit due to things like maintenance and insurance. I can recommend transport from abroad to Sneek via 4Beaufort to everyone. As a spider in the web, Jelle is always involved and accessible. In everything he thinks along and makes things easy for you. Both the transport and the sales were in good hands with him."