Your 4 purchase certainties!
You have seen a beautiful yacht in our range. The photos appeal to you, you are satisfied with the specifications and you can already see yourself sailing. We would like to convince you that it is not just a beautiful dream. With the 4 purchase certainties that 4Beaufort stands for.
1. Realistic pricing
We carefully assess each yacht. We determine a realistic price based on maintenance, condition and market value. We substantiate this well and honestly. What you see, is what you get. And what you don't see, but what we do know, we point out to you. Don't disguise, but name it!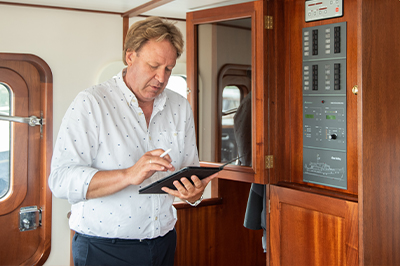 2. Clear agreements
We make clear agreements with you about the buying process, about rights and obligations and about the costs. No small print, no catch in the deal! Because if you want to buy a yacht, we will treat you as we would like to be treated.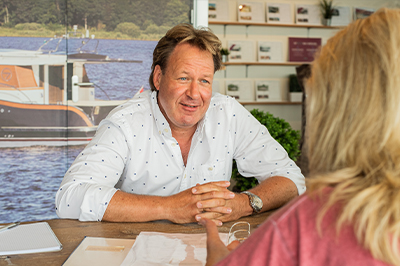 3. Delivery as desired
We are happy to realise special wishes for your home on the water! Partly due to our intensive cooperation with shipyards around our location, but also due to cooperations with shipyards throughout the country. Their carpenters, mechanics, yacht painters, sail makers, upholsterers and cleaners deliver your yacht perfectly. The location is up to you, because we are happy to use our excellent contacts with transporters for you. Would you like to receive sailing instructions? We can also take care of that for you.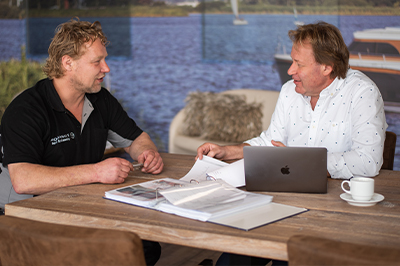 4. Extensive check
We don't want you to be in for any unpleasant surprises. That is why we always advise you to have your yacht thoroughly inspected. We will gladly put you in contact with independent survey experts from our network. They have the knowledge to find out whether your yacht complies with all quality requirements.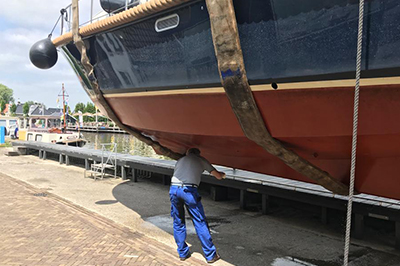 Convinced of our certainties?